About
AL Hodgson is the driving force behind Lexana www.alhodgson.com. He is a classically trained musician with many years of freelance experience as a professional performer, arranger and composer. In 2000, AL changed direction and has spent the last 20 years as a music teacher and Director of Music in schools (Danes Hill in Oxshott, Barrow Hills in Witley, and St George's Junior School in Weybridge). In 2012, he decided to go back to a self-employed way of life and formed his own company Gigspanner Music Services. Since 2012 he has kept up links with St George's Junior School and taught there part time as a class music teacher until 2020. In January 2021 he moved to St George's College in Weybridge and is now teaching music from Year 7 through to Upper 6th.
During his teaching career, it was not unusual to see AL sobbing into a glass of Chablis, as yet again he was given poorly prepared professional musical resources. Invariably the only course of action would be to re-write/adapt/correct the source material leading him to wonder "why not just do it properly yourself?" Lexana Publishing aims to provide original and inspiring resources for schools, colleges and music educators.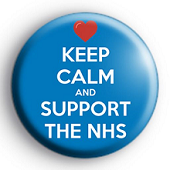 ---
Your shopping cart is empty!